MISSION STATEMENT:
We base the philosophy of our ministry on Mathew 28:18-20 and Ephesians 4:7-16. " TO MAKE DISCIPLES, MAKE BETTER DISCIPLES AND YOU WILL MAKE MORE DISCIPLES."
NOVO HORIZONTE MINISTRY:
The Novo Horizonte Ministry is preparing God's people for ministry. Our main task is that of reaching others for Christ, making disciples of them and establishing and planting new churches by using our own trained national leadership. This ministry has grown to over 50 churches and more than 8,000 members. We have probably seen more than forty thousand individuals baptized into Christ during these 48 years. All of the churches have national Brazilian preachers and leaders. Each church has now become self-supporting, self-governing and self-propagating. And almost all of them have their own church building and properties.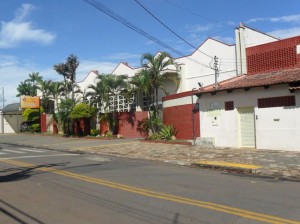 MINISTRIES:
The Novo Horizonte Ministry involves many individuals and different projects for meeting the needs of people. We have many discipleship training programs. A lot of emphasis is placed on "One-on-One Discipleship." We provide professional counseling services and different support groups. Our 100 acre Shalon Camp is used almost every weekend during the year.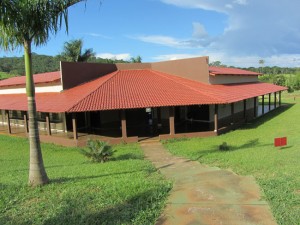 PROJECT AMAZONAS: CHRIST, LIFE AND HEALTH:
C.B.M. with its "Project Amazonas: Christ, Life and Health" is giving much attention and emphasis to the Amazon Region of Brazil. A boat was purchased and remodeled and has been used almost monthly for ten day trips since March, 2000 when we made our first trip. This Amazon Boat Ministry is reaching and helping people that live in villages along the many tributaries of the Amazon River. A new medical boat (CBM Amazonia) was inaugurated in January 2012. The boat is equipped with both medical and dental clinics as well as a pharmacy that has most all medications that are needed by the villagers. There are air-conditioned sleeping quarters for over 25 individuals plus the top area for another 15 people that enjoy sleeping in (redes) hammocks. We take doctors, dentists, nurses, construction crews and evangelistic teams on almost all trips. We are providing better health and making possible a better life for these villagers as well as teaching them about Christ and planting churches. During these sixteen (16+) years we have treated hundreds of children and adults. Many health problems have been solved, Christ has been preached, villages and lives transformed and churches started. There is a fulltime crew of seven (7) individuals plus two teens that go on each trip. There are two (2) single missionary ladies wordking with this project besides sixteen (16) native missionary families in remote villages. There are now 25 "Project Amazon" churches in different villages and we probably have another 10 new villages right now waiting and wanting a church.
In São Sebastião we have two other projects that are producing positive results. The "Greenhouse Project" is helping church families with a better diet and health habits as well as producing a small income for each family. Our soccer program is reaching a number of children and transforming their lives by using the soccer ball. This is a program that develops character by teaching the children Biblical principles.
Many interested individuals from some of our supporting churches have come to help us on different trips. We need this kind of cooperation as we plan to have at least 50 churches in the Amazon Region alone by the end of 2020.